La Tundra Issue 28 - Digital magazine
00028b (Digital)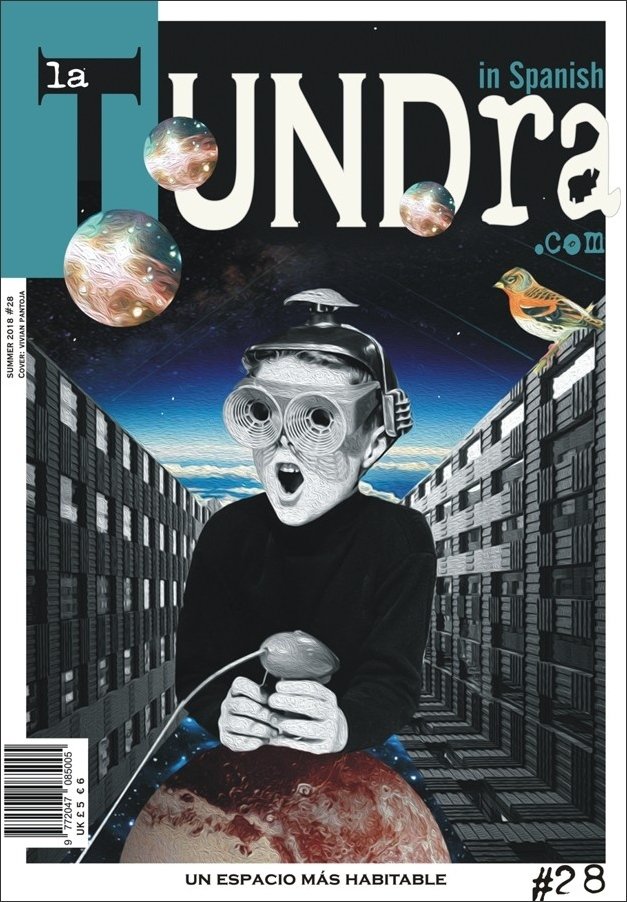 La Tundra Magazine – Issue 28 – UK's Magazine in Spanish since 2011
Summer 2018 #28 - Digital Copy - Cover Vivian Pantoja
DIGITAL FILE. Size A5. 64 pages. Link to download the file will be received by e-mail after payment.

Contents: (all contents in Spanish)
Interviews to Joselo Rangel ( Café Tacvba ) and LADAMA. Music and activism.
Journey to Parque Nacional de Doñana (Spain).
Books: The Last London. Iain Sinclair.
Featured Artists: Mario González (Cuba), Vivian Pantoja (Colombia), Esperanza Gómez Carrera (Spain).
Music: Camila Moreno, Hit La Rosa AND Novedades Carminha
Photography: Luisa Magdalena.
Ecoworld. Esturirafi
Psychology. Let's talk about Digital Addiction.
London Memories. Fanzines.
Architecture: Alexandra & Aisworth Estate. Events.
With photographies and illustrations by Alejandro Colucci, Estíbaliz Palau Barreiro, Sergio Gálvez, Romina Lardiés, Antonio Di Pierro, Crisbel Robles, Mario González, Silvia Demetilla, Lu Álvarez Quiroga, Flora Marquez and Valentina Salvatico.